Cover Crops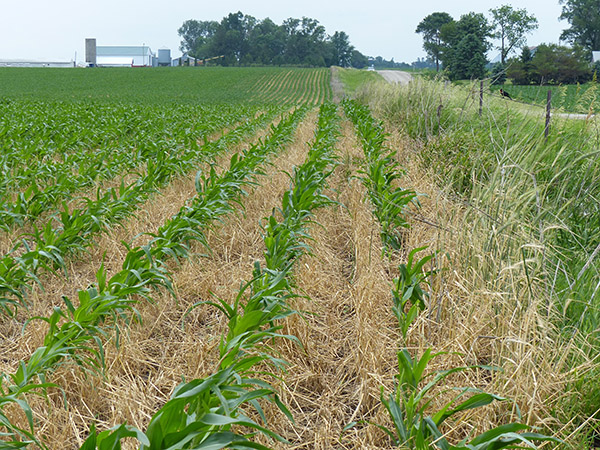 Sustainable Corn Project research is showing that a winter rye cover crop can be beneficial in wet and dry times. This photo was taken in eastern Iowa, June 2014, by Charles Wittman.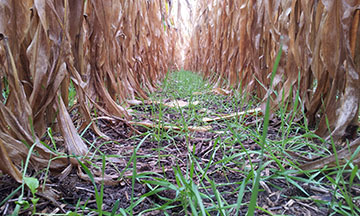 Winter rye at a field test site at Iowa State University, October 2013, by Chad Ingels
Winter cover crops, grown during the fallow season of the corn and soybean crops, can provide many benefits for soil and water quality and crop production. Cover crops may increase the resilience of corn-based cropping systems to weather variability as well as reduce the carbon and nitrogen loss from these cropping systems. The cover crops actively grow and take up nutrients that would otherwise be subject to loss through leaching and surface runoff.  Surface cover provided by cover crops in the spring can reduce soil loss and maintain and build soil quality. 
This project is evaluating rye cover crops in a corn-soybean rotation.
Articles:
More Resources:
| | |
| --- | --- |
| | |
| | Dr. Eileen J. Kladivko, Professor, Purdue University, discusses the potential benefits of cover crops. This presentation was made at this project's 2012 annual meeting. |