Conference for farmers planned for 2014... Save the dates and plan to attend!

We are partnering with 25x25 to share, in 2014, the findings of this project's research with Midwestern farmers. You won't want to miss this opportunity to meet and talk with other farmers, scientists and industry leaders who are testing and monitoring cropping practices for a changing climate in the Midwestern United States... More information...

Three or more crops in rotation found to benefit all the crops in the extended rotation

"A corn-soybean rotation certainly works, but our data shows whenever you have three or more crops in rotation it benefits all the crops in that rotation," says Joe Lauer, a professor of agronomy at the University of Wisconsin-Madison and a principal investigator on the Sustainable Corn Project. Read this AgWeek article online...

More about the project...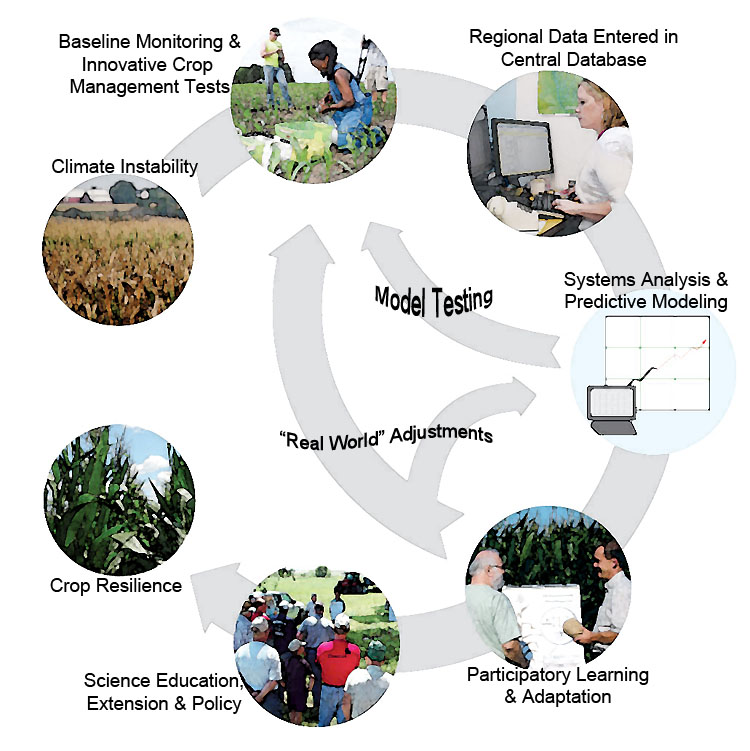 Project Partners
Iowa State University
Lincoln University
Michigan State University
The Ohio State University
Purdue University
South Dakota State University
University of Illinois
University of Minnesota
University of Missouri
University of Wisconsin
USDA Agricultural Research Service, Columbus, Ohio
USDA National Institute of Food and Agriculture (USDA-NIFA)