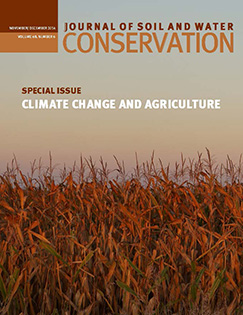 Journal of Soil and Water Conservation
"Climate Change and Agriculture"
online at http://www.jswconline.org/content/69/6.toc.
Featuring several commentary pieces and peer-reviewed articles by Sustainable Corn team members.
---------------------------------------------------------------------------
Setting the Table for a Hotter, Flatter, More Crowded Earth
Considering that by 2050 the global population will exceed 9 billion people, are we prepared to feed, clothe, and shelter everyone one on Earth without wreaking havoc on the environment? On October 17, Sonny Ramaswamy (pictured at right), director of USDA's National Institute of Food and Agriculture, posed this question to graduate students and other scientists, as a guest lecturer at Iowa State University. He told students, this question must be answered in the context of changing climate and diminishing land and water resources. It has been estimated that we will need to increase food production from anywhere between 50 and 70 percent or even double food production from today.
Ramaswamy currently oversees NIFA awards funds for a wide range of extramural research, education, and extension projects that address the needs of farmers, ranchers, and agricultural producers, including the Cropping Systems CAP: Climate Change, Mitigation and Adaptation in Corn-based Cropping Systems, commonly known as the Sustainable Corn Project. The project is led by Lois Wright Morton (pictured at left), professor of sociology, Iowa State University. Ramaswamy met with Wright Morton and other NIFA awardees at Iowa State prior to his lecture entitled: Setting the Table for a Hotter, Flatter, More Crowded Earth.

Resilient Agriculture Conference Videos Now Available
In August, over 200 Corn-belt Farmers, crop advisors and scientists gathered in Ames, Iowa, to discuss climate uncertainty, impacts on agriculture and what can be done to make the agricultural landscape environmentally healthy and productive. Videos Videos of the conference sessions, including the farmer panel session and remarks by Secretary of Agriculture Tom Vilsack; speaker PowerPoints; posters; Resilient Agriculture Magazine; and other conference handouts are now available for viewing/downloading ... More...
More about the Sustainable Corn Project...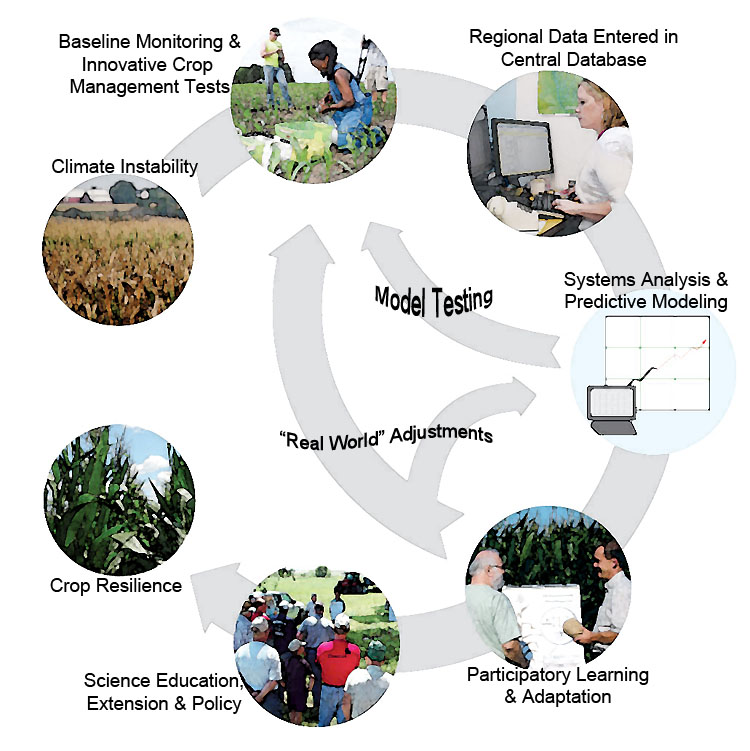 Project Partners