Farmers and Scientists Discuss Creating Climate Resilient Agriculture in the Corn Belt
What can be done to help farmers address risks associated with highly variable and unpredictable weather and long term changing climate conditions? How can the sustainability and resilience of corn-based cropping systems be increased? These questions and more were discussed in Ames, Iowa this month, at a conference for Corn Belt farmers, crop advisors and scientists with the Sustainable Corn Project. More...
More about the Sustainable Corn Project...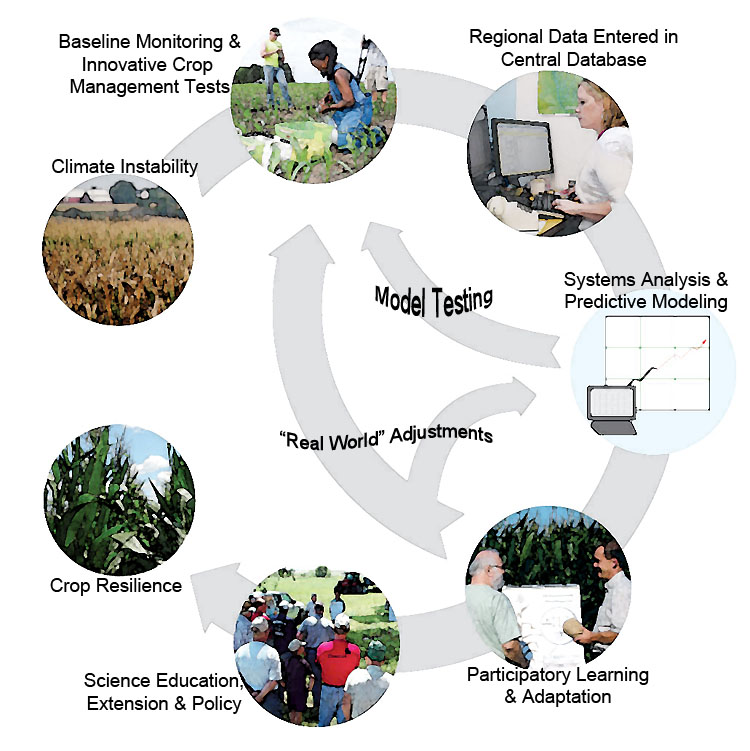 Project Partners